Hello,
First off, thank you guys for creating another forum after map-craft shut down. It's great that there's still a forum to get some good advice from!
Anyhow, what we have here is the beginning of a map I'm remaking. I started this map awhile back as a "zombie apocolypse" kind of thing, but my hard drive died and I couldn't recover what I had before. This time, I'm just calling this map an abandoned city and I'll leave the reasons as to why it's abandoned up to the player. I still need to make the streets messy, but I just wanted to get some feedback from you guys. All comments, negative or positive, are welcome! Also, just so you know, the darkness looks better in game than in these screenshots.
EDIT: I forgot to mention, though it would have been obvious to most of you, that this map is for Jedi Academy and that I am using the map-craft texture pack v2.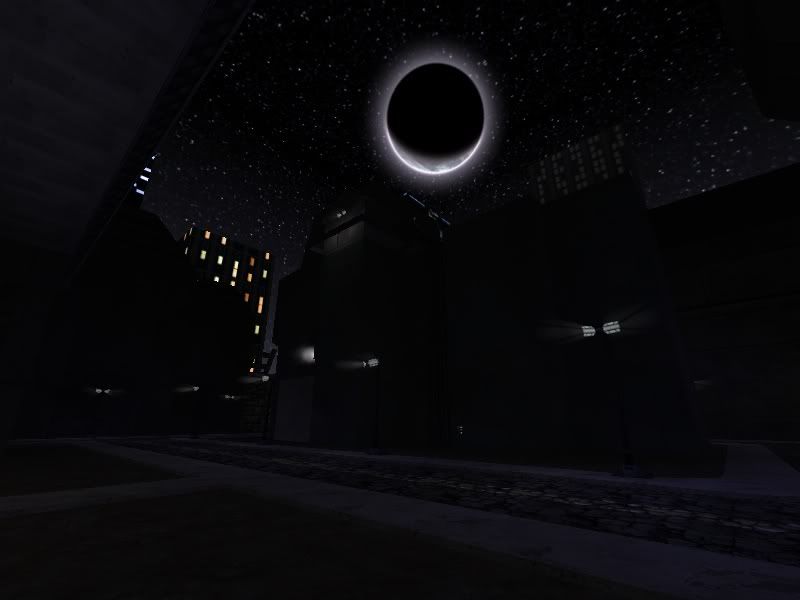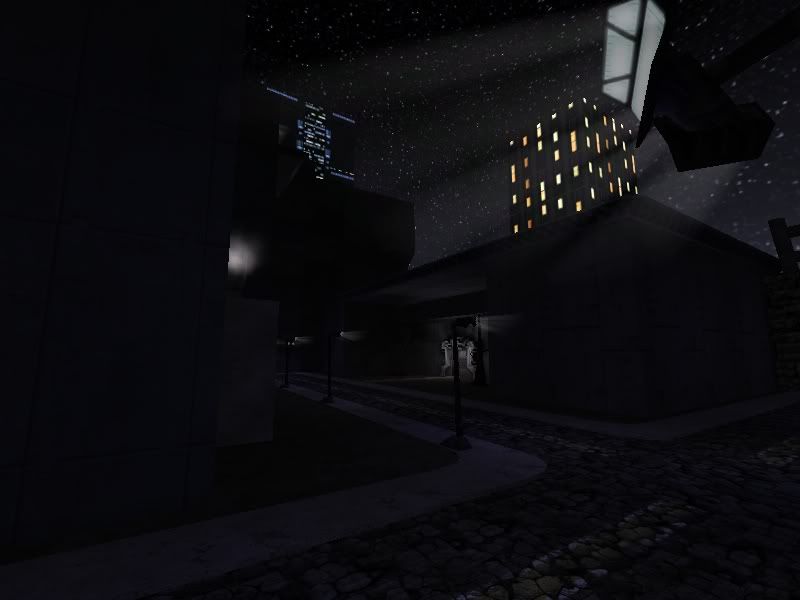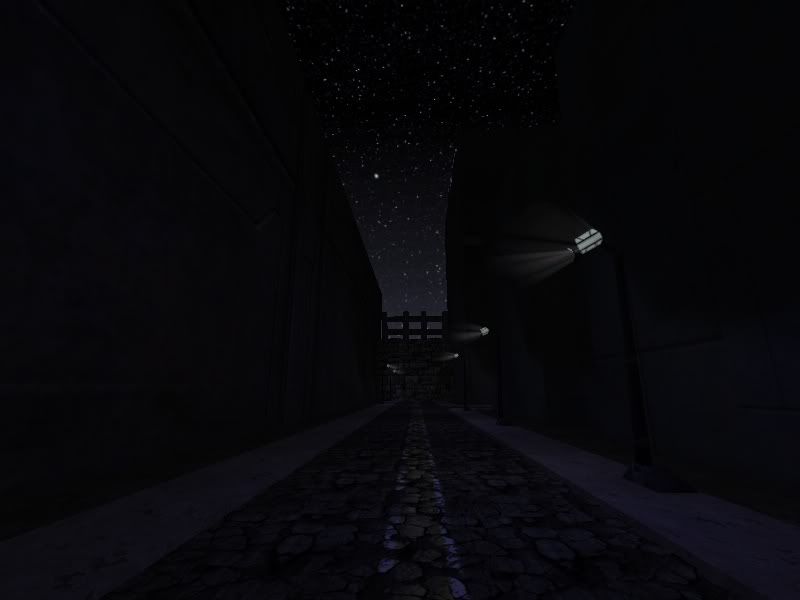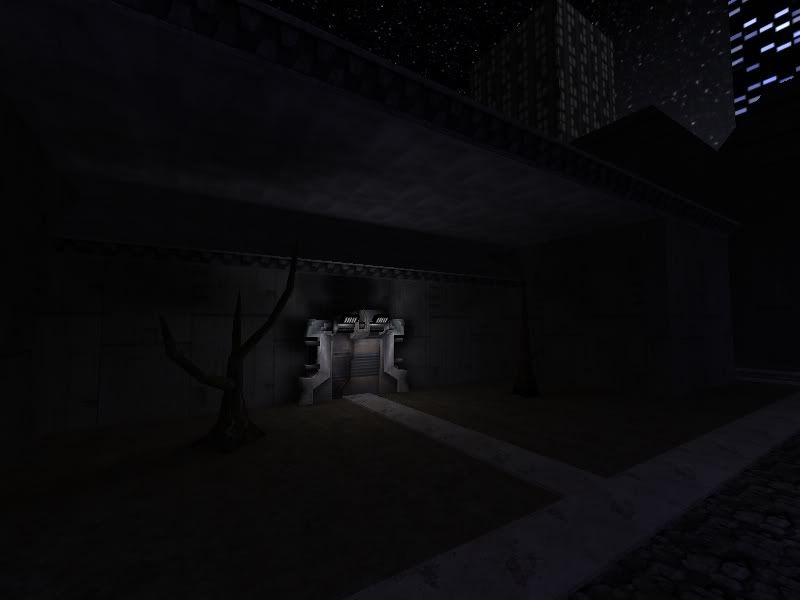 fresh user

Posts: 1
Joined: Sat Nov 19, 2011 7:55 am
---
It's a tad dark, in my opinion. Darkness isn't bad per se, but this may be too much. Not quite sure what to do about it though - just increasing _minlight? It's supposed to be dark, after all... Maybe refer to Left 4 Dead for good use of darkness? Though you have a flashlight there which makes darkness more excusable.
Supreme Commander

Posts: 154
Joined: Thu Oct 06, 2011 9:35 pm
---
I like it,
@Mr.Wonko: keep in mind please, the screenshots are always a bit darker, as the map in game.
Anyway I like good dark levels, because they are very rare and hard to create with proper lighting.
@Baggiepants: keep up the good work and post updates recntly please.
Cheers,
Arth
- Mapping Grandpa -

Posts: 130
Joined: Wed Oct 05, 2011 11:50 pm
---
Looks good so far.
I have no idea how far this is in your mind so keep these as more a final product critique.
I would like to see some more contrast in the lighting. I also don't quite know what your plans for texturing are but the road doesn't seem to match any of the surroundings. Also, I hate that light model, but that can just be me
-/- Movie Battles -/-

Posts: 43
Joined: Fri Oct 07, 2011 6:02 am
---
---
Return to Mapping Forum (W.I.P. & RELEASES)
Users browsing this forum: No registered users and 1 guest